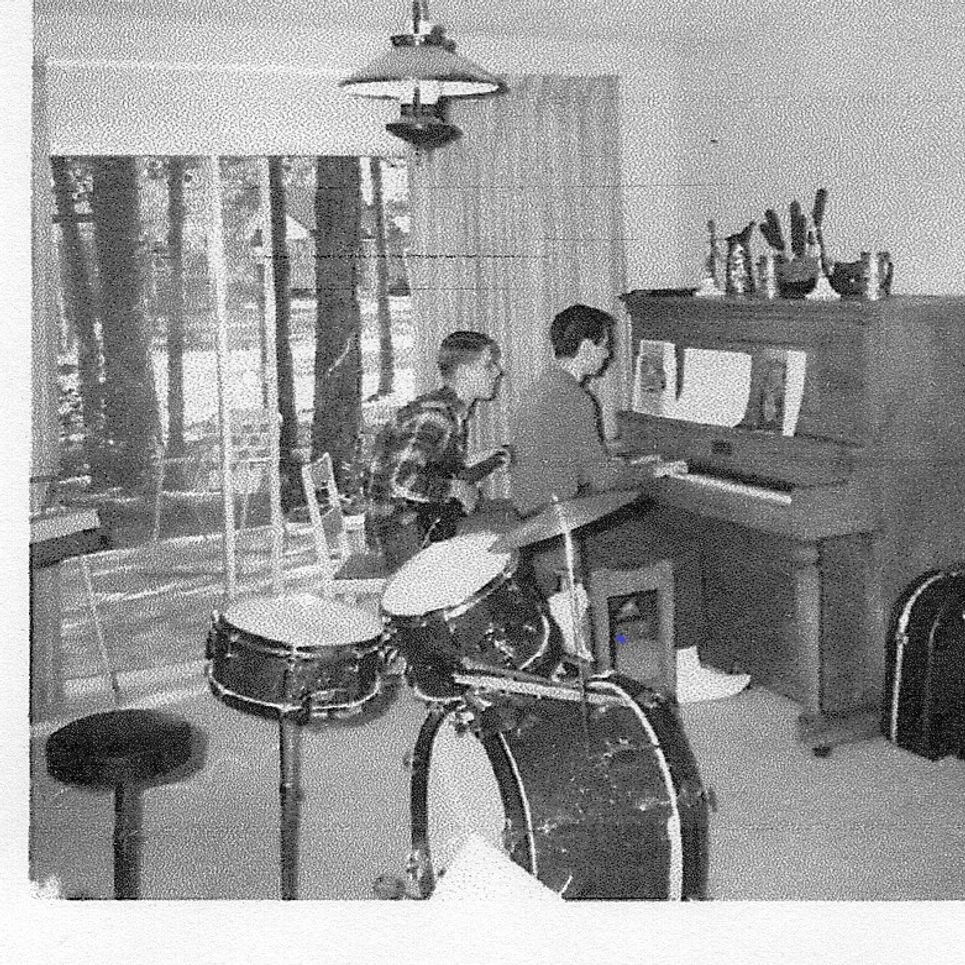 About Dennis Elmer
Musical roots in New Orleans, Nashville
In the New Orleans of the 1960s, two "rights" stood high on the list of every New Orleanian – the right to party and the right to drink. I wasn't a hearty party person, so I focused on the party music. It was everywhere. Al Hirt on trumpet; Pete Fountain on clarinet; Louis Armstrong, handkerchief in one hand and trumpet in the other. Traditional New Orleans jazz bands like Preservation Hall, the soul of Irma Thomas, funk with marching bands and the Neville Brothers, grit by Dr. John, and legitimate jazz by the Marsellis family. As a piano player myself, I became enamored by Ronnie Kole.
Circle back to the right to drink. At the age of 14 (maybe 13?) I remember on numerous occasions riding a public bus to Canal Street, walking a couple of blocks to the Court of Two Sisters lounge, and taking a seat as close to Ronnie's keyboard as possible. (If anyone stopped me at the door, I flashed my fake 18-year old ID. No one questioned it because the bar had exercised "due" diligence before serving my drinks.) 

My family moved to the suburb of Slidell, and that's where I attended high school. During the summer prior to my senior high school year, I landed my first regular piano gig, weekends in the lounge of the Slidell Country Club. With a smile and my best piano style, I played my best 35 tunes repeatedly to the gracious audience, who rewarded me with frequent tips. (Slidell was a bit more serious about the drinking age, 18 at the time. They allowed me to play but not to drink.)

I played gigs on piano and on sax throughout high school and college. These included dinner-dance events, weddings, heavier and louder '60s Rock and Roll, and school events. 
A career track in business led me to Nashville, the Music City. I got involved in playing at the Nashville Jazz Workshop, and with several bands for the revival of big band swing. Both experiences expanded my understanding of music theory and how it applies to the keyboard. 

I never forgot the lesson I learned as a teenager, playing for adults at a sophisticated country club. Satisfying my audience is my most important job. At the end of the night, it doesn't matter how well I think I've performed. I beam when I hear the compliment, "Thank you, because I'VE HAD A GREAT TIME!"